Buy Snap Jewelry Button Rings for A New Look Everyday
Jewelry is every woman's prized possession. We can never have enough of it. This stunning accessory is quick to make any look change from drab to fab. There is no woman who would not have jewelry boxes full of ornaments that spell style and vogue in equal measures. All of us need pieces that match with our wide range of outfits such as sophisticated pearls and studded pieces for formal outings, big ostentatious ones for party nights and something charming for the date nights. Each occasion calls for a special embellishment that takes your style quotient a few notches higher. However, buying new jewelry every time is a costly affair and can make your partner grimace when the credit card bills show up in your inbox. The best way to resolve this problem is to buy snap jewelry that will help you wear a new piece every single day by just snapping together beads, chains and other accessories.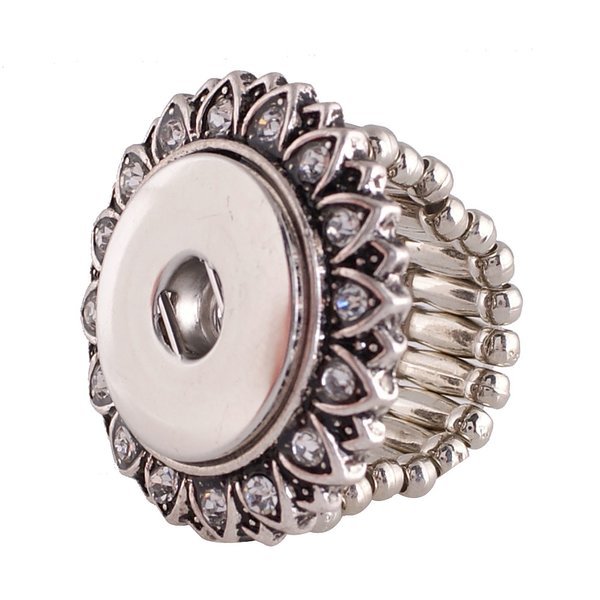 You will never fall short of unique and striking ornaments with snap jewelry like pendants, necklaces, bracelets, earrings, etc. And how can we forget the oh-so-essential snap jewelry rings or snap button rings, these exquisite pieces are sure to grab all the eyeballs. So, go ahead and check out our collection to find the rings that match your style.