Can't Think of a unique birthday present? Pick a Snap Jewelry Necklace
Choosing a birthday present can be quite confusing at times. You always end up wondering whether your chosen article would be appreciated or whether they already own something similar. Besides, it is all about making the person feel special and letting them know that you care about them. In other words, choosing a present is more like a responsibility that you can't and shouldn't shrug off. After all, every token of love and admiration matters. Moreover, everybody loves to receive gifts.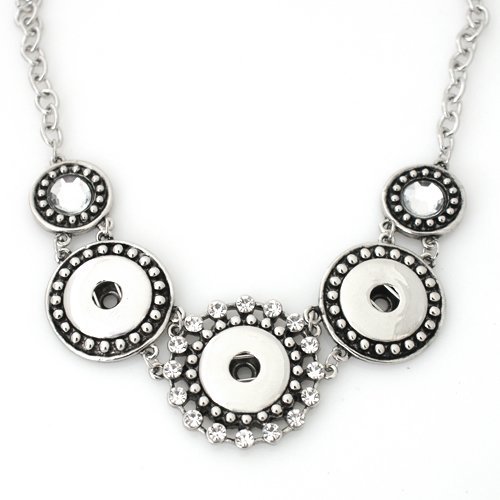 A snap jewelry necklace is an interchangeable necklace that can be given a new form every time you want to wear it. There can be multiple charms added to the jewelry which can be both colorful and metallic. Gifting them a set of these charms is another great idea as it would make it easier for them to decide what design they wish to wear next. In addition to that, it would also be a very convenient style addition to their accessory collection.

Snap necklaces can be easily carried in a purse and your friend can adjust the look and design in an instant when they have to get ready for any special occasion. A snap bracelet can be another interesting addition to go along with the necklace.